Professionally-Chauffeured Vintage & Classic Cars
for Weddings, Special Events, Displays, & Photo Shoots
Throughout the Southeast, from collections in
You are viewing our Huntsville, Alabama Collection.
We can transport cars from any of our locations, throughout the Southeast.
Selecting the location closest to you, will ensure the lowest cost.
Huntsville Featured Classics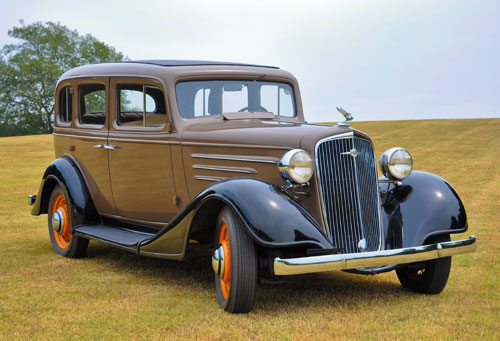 1934 Chevrolet Master
"Betsy" hearkens back to a time when automobiles weren't just transportation, they were art; a canvas for automotive designers to ply their craft. It was in those days that even a Ford or Chevrolet was to be made beautiful.
"We booked "Betsy"... we received so many comments from our guests about this car! Our guests seemed to love it! Our driver was courteous and professional." -Rebecca & Samuel, married in Huntsville
1961 Cadillac Convertible
Series 62
Star of the Boulevard, one of the most instantly-recognizable American icons ever built -- the finned Cadillac Convertible. Songs have been written about them, and in them. A ride in "Big Red" is what Cruising is all about. If you're ready to go, "Big Red" is ready to take you, in air-conditioned convertible style...
"The car was beautiful, and the driver was professional. Coats was a dream to work with during the planning process as well." -Chelsea, via WeddingWire