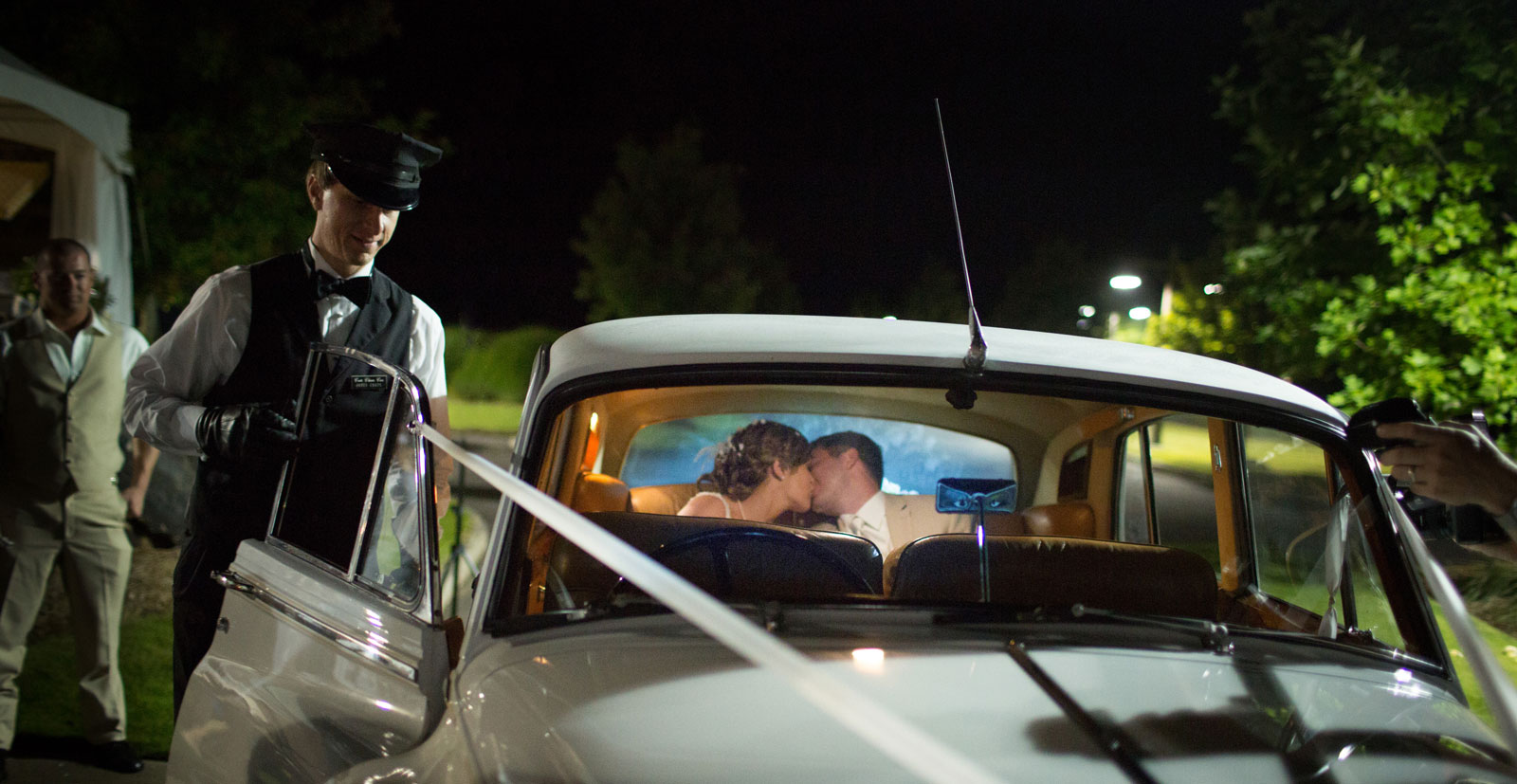 We invite you to step back into a time when Arriving meant being driven by your own professional, polite chauffeur -- smartly attired in a classic black tuxedo, chauffeur's cap, and driving gloves. We pride ourselves on studying the bygone methods of chauffeur etiquette, to provide a classy, authentic experience -- and we will not invite ourselves in as guests of your event!
"The car was beautiful. The driver was polite and gracious. He let us stop to change clothes and then took us to our hotel. The car showed up early for photos!" -via WeddingWire
For The Happy Couple
Your wedding photos will last a lifetime. Let's make them timeless! Our Wedding Services are based off the number of trips, not by the hour -- and can be customized to perfection. This allows you to take time and enjoy your day, without worrying about running up a limousine bill! Consider Our-
Ambassadors' Service

which includes one trip -- from your Ceremony to Reception, or as a "getaway car" from your Reception to your Final Destination. We will arrive at least an hour before your departure, so that you have an opportunity to use the car for photos!

Presidential Service

to have the car on display for your Ceremony and Reception - typically about 6 hours - and includes up to two trips -- such as, Ceremony to Reception, then Reception to Final Destination. Our most popular service, and our best value!

Royal Service

our "all-day" service, which includes up to three trips -- usually, Arrival at Ceremony, Ceremony to Reception, and Reception to Final Destination.
In addition to our chauffeur, we offer the car smartly attired as well, for no additional charge: Tasteful satin ribbons on the outside, Andy Hopper florals inside, and a professionally-made "Just Married" sign at the rear.
In the Birmingham, Huntsville, or Jackson metro areas, our wedding services range from $495 to $1,195, depending on the car and service you choose. We can serve any other location in the Southeast, but a destination charge may apply.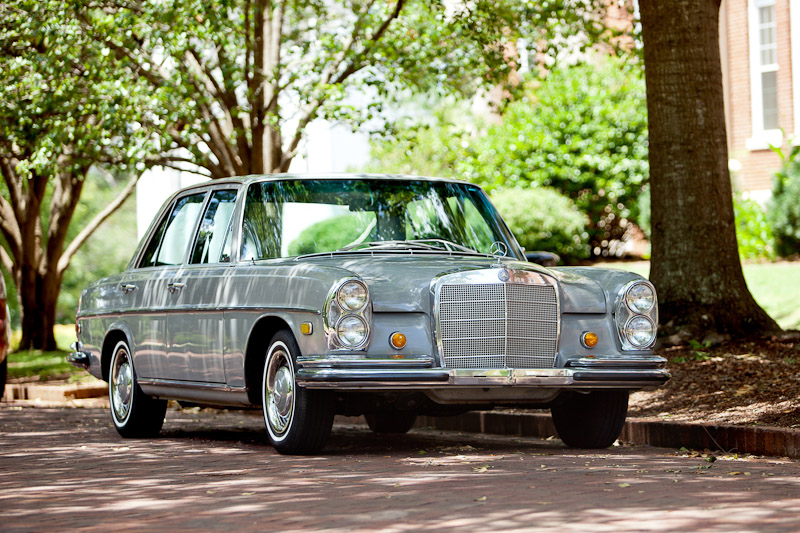 For Parents, Grandparents, or other important guests
We offer special pricing for classic cars that are perfect for those important folks. Think of them like a Town Car -- but with style! While you can choose any of our classic cars, we particularly recommend our 1968 Mercedes-Benz "Eugen", and 1963 Lincoln Continental "Elwood" (in 'top-up' configuration). These cars are roomy, comfortable, and air-conditioned, just like a modern Town Car -- but with a lot more style! They can typically carry up to 4 passengers, plus the chauffeur.